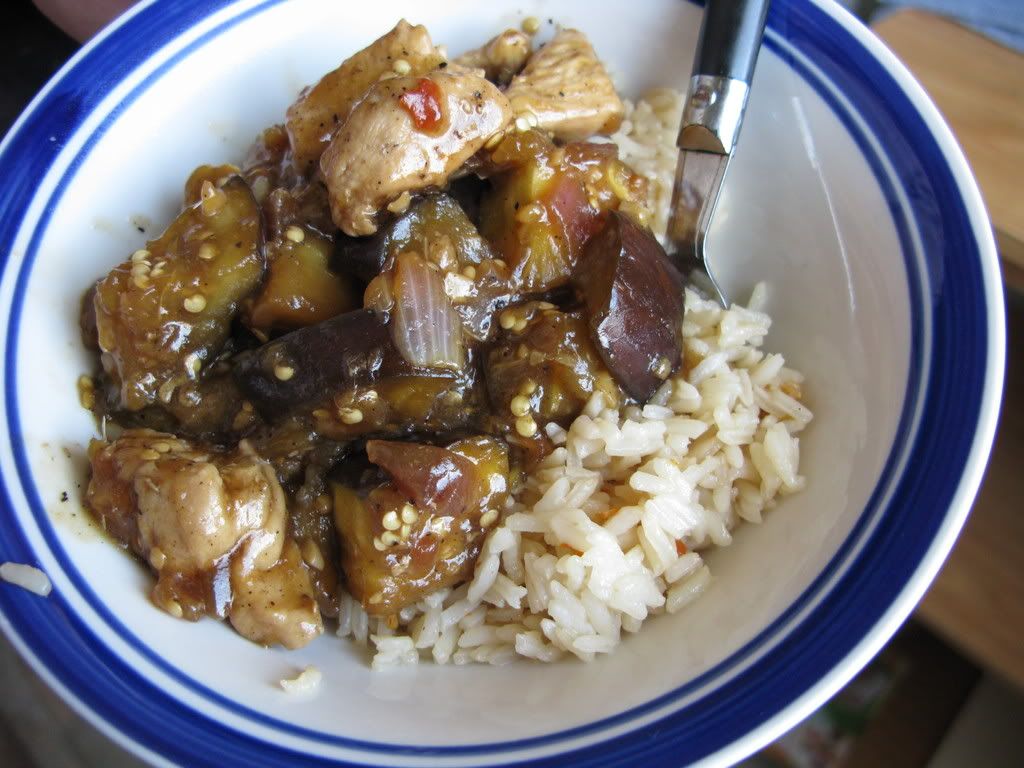 Ingredients:
1-2 eggplants, diced (and peeled if you like)
4 tbsp soy sauce
1/4 cup chicken stock
1 tsp sugar
1/2 tsp pepper
1 tbsp cornstarch
4 tbsp water
4 cloves garlic
1/2 red onion
1 tbsp minced ginger
1 tbsp sesame oil
1 boneless skinless chicken breast, cut into bite-sized pieces
Directions
Cut eggplant into 1 inch cubes. In a separate bowl, combine soy sauce, stock, sugar, and pepper.
In another bowl combine cornstarch and water. Saute garlic, onions, and ginger for a few minutes. Add chicken and stir for a few more minutes. Add eggplant and soy mixture, turn down heat and simmer for 15 minutes. Stir in cornstarch mixture and heat through until thickened. Finally, stir in sesame oil. Serve over rice.