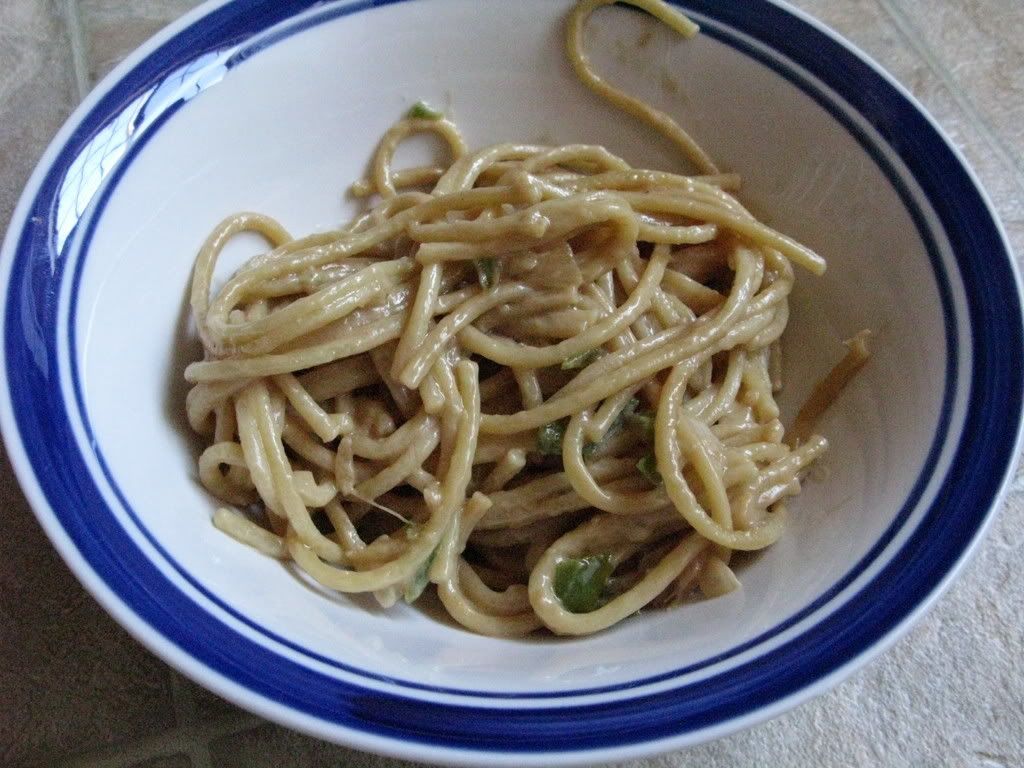 I had an intense PMS craving for peanut butter and carbs. MMm. I used spaghetti, but you can use any kind of pasta you have around!
Peanut Sauce
Ingredients
1 cup chopped onion
1 small chopped bell pepper
2 cloves minced garlic
2 tbsp minced ginger root
1/4 cup vegetable oil
1 jalapeno pepper, minced
3/4 cup creamy peanut butter
1 1/4 cup water
1/4 cup tamari or soy sauce
3 tbsp honey
Directions
Heat oil over medium heat. Saute onions and bell pepper for a few minutes. Add garlic, jalapeno, and ginger. Cook and stir about 2 minutes. Stir in peanut butter, water, soy sauce, and honey. Whisk until smooth.